Mean Master in Action
This bad master that was shown into some more of our last slaves in love scenes will come back again today. He has a harsh treatment to offer to his female sex slaves that he is about to play with. Today her had a sexy woman with long brown hair as his little guest for torture, being ordered to play and you can pretty much assume he wasn't going to let her go until she was going to be taught a little lesson today. She was very naughty and she wouldn't be able to escape her mean master's wrath for this afternoon. Without further due let's get this show started.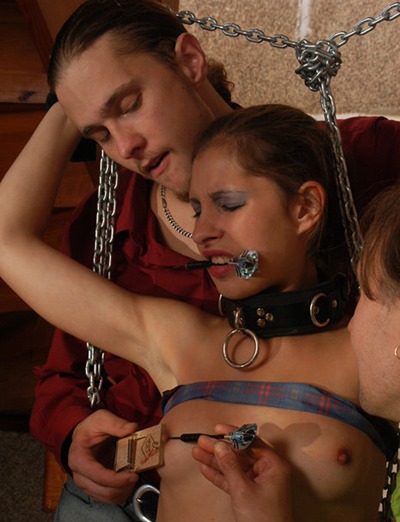 As the ever looking cameras start rolling, the master starts to subject this little naughty slavesinlove slut to his pain course. And first of all he makes sure that she's all nicely tied up so that she can't move. You get to see this hottie as she will get her perky tits teased. The guy gets out some darts and he also has some more help as the naughty hands pierce her nipples with the things today. As always we hope you enjoyed it everyone and we'll be seeing you next week with more fresh content as usual. Goodbye and see you then!